CUSTOMER CARE & ADMINISTRATION
Let your new offshore team members handle customer demands and low-level admin work.
We are happy to answer customer questions, provide feedback, and perform data entry.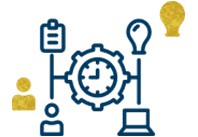 PROJECT & PRODUCT MANAGEMENT
Need a little outside help to organize the big picture?
Get a coordinating professional to outline your project or manage (and improve!) your products.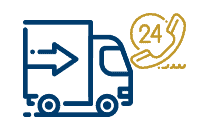 Transport & Logistics
Consumers and companies take it for granted for the right product to be available in the right place at the right time, with the price and quality they expect.
Our team of specialists will suggest the most effective and efficient solutions to overcome your challenges and drive your business forward .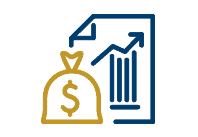 Sales & Business Development
If you want your business to flourish, you need to enhance the company's online visibility, but you also need the know-how reps by your side who will generate revenues and gain new customers.
Learn how our Sales & Biz Dev experts can help in achieving your goals.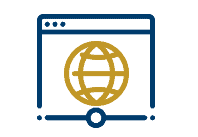 Information Technology
In the digital era, having an onsite IT support service is not sufficient, what you need is a partner that will assist in all your IT needs.
Our team of IT experts understands the value of quality to keep your business running at highest performance and designs and implements ideal technical solutions to your virtual challenges.
ACCOUNTING SERVICES
Bookkeeping, payroll, financial analysis – you name it, we have the staff for it!
Our group of bright-minded, mathematical oriented employees will make any struggles with numbers a thing of the past.
NORTH MACEDONIA
Located in Southeast Europe between Greece and Serbia, North Macedonia has been an independent Republic for 30 years.
It is a multicultural society with rich culture, and a stable political climate. North Macedonia is a member of NATO, UN, OSCE, and the council of Europe.
A SAVVY BUSINESS MINDSET
The "Macedonian Business Mindset" is to increase the number of American companies choosing Macedonian workers. Laws and regulations put in place, as well as progressive thinking is why we set up our remote office in Skopje. North Macedonia continues to maintain its status in the Top 20 Economies at the World Bank.
THE PEOPLE
North Macedonia is one of the friendliest countries according to the world Economic Forum. A high percentage of the Macedonian population is well-educated (Bachelor's Degrees and above), highly skilled and proficient in English. One-third of the population are young adults who are eager to work for American companies.
A PRO-AMERICA ADMIRATION
Macedonians share the same principles, morals, and work ethics as Americans, which makes them more adaptable to US business culture than others. This creates a great potential to attract investments and maintain sustained economic growth.
3 Simple Steps To Get Started
Schedule a consultation to discuss your staffing needs and learn more about our services.

Based on the information you provide, our recruiters will vet each candidate to find the right person for the job.

Once we have selected a few individuals to choose from, you will have the opportunity to interview each candidate in the format of your choosing.

After selecting your newest team members, we'll get to work setting up any workstation and IT requirements needed before beginning their onboarding and training.

Then you are free to collaborate with your new team and put them to work!
The
Benefits
for your
Business
Highly skilled

, well Educated professional teams

Cost saving up to 60%
Improved
 

Effectiveness

 

and Efficiency
Fully compliant
with local laws, taxes and benefits
Flat fees

 

| one simple invoice to pay
APS Continuous
daily support
24/7 Cyber
security
protection
Jack Liberman – Green Energy Solutions
"In the energy sector, we have a lot of ups and downs when it comes to revenue, customer acquisition, customer support, and project development. We could not find a solution that would offer an on-demand service for a reasonable price.
APS presented us with full strategy that has worked for them with previous energy sectors and we were able to get started the same week. With flexible contracts and lower price, we decided to try it out ."
Michael Alvarez – Fresh Business Technologies
"APS is the first offshore staffing we use when we thought about expanding our customer support team. They made the transition easy and seamless, keeping us updates every step of the way.
We were quite surprised with the quality of our remote team, Educated, fast learning skills and fluent English. I would recommend APS to anyone interested in offshoring positions "
Tom Wolf – FloridaSmartEnergy
"Agile Pro Solutions helped our company to increase productivity by outsourcing customer service, sales and accounting positions.
Our remote team in Europe is now responsible for over 33% of our entire workforce."